Forklift monitoring device
Explore our range of products:
One device for multiple application
Working in conjunction with Workbench software, the same OnBoardUnit can cover multiple use cases.
Level 1
Activity monitoring
Get a full visibility of your forklift trucks activities as well as continuous outdoor location tracking via GPS.
Level 2
Indoor areas detection
Start mapping indoor activities by adding proximity sensors in key areas.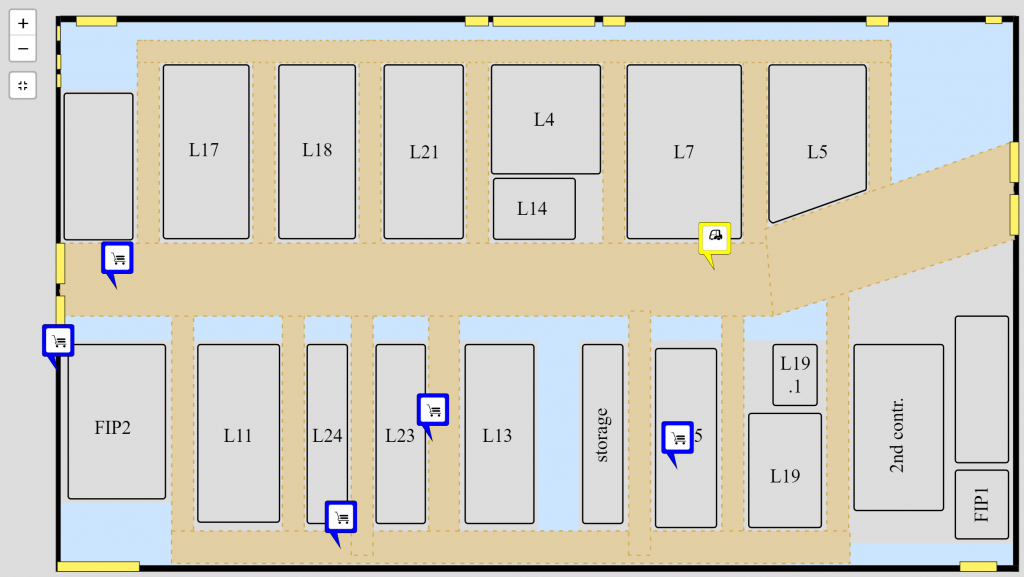 Get a continuous indoor location tracking by deploying a ultra-wideband (UWB) Real Time Locating System (RTLS)
Level 4
Zero touch intralogistics
Get a fully automated tracking of your Work-In-Progress (WIP) and inventory by installing additional sensors on you forklift trucks.
Explore our other product:
Let's work together on your shop floor digitalisation.
Contact us and start benefiting from a digitalised intralogistics.