Using FloWide – All the right tools in all the right places
Gábor Fehér – Founder of FloWide | 22 July 2021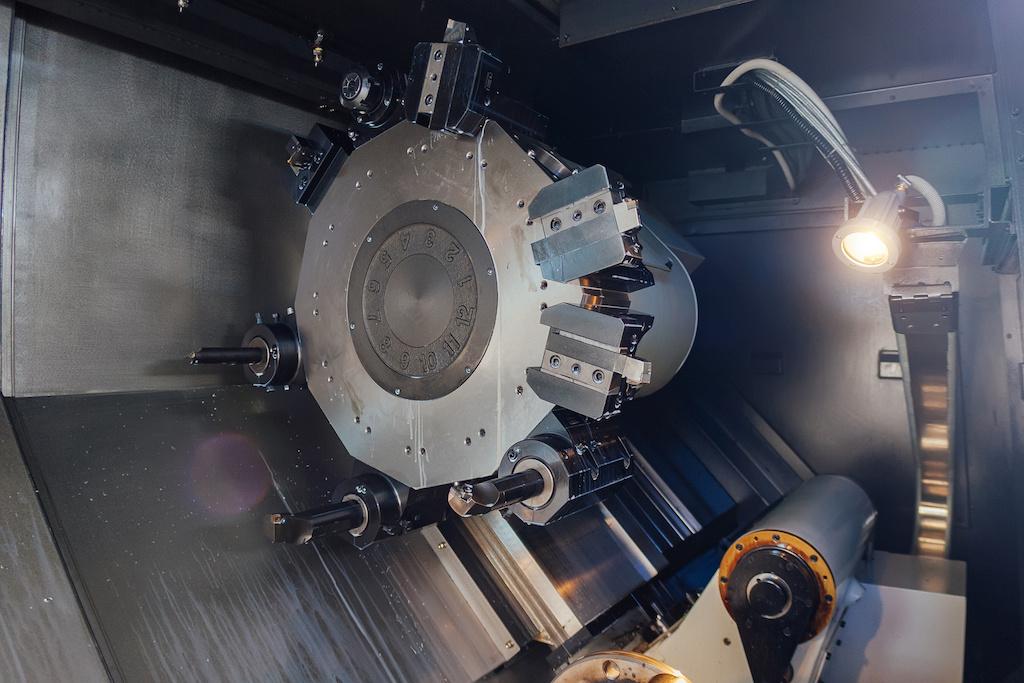 Location data is everywhere. It can optimise large, complex production lines on a systematic level or improve the efficiency of a single smaller aspect of manufacturing. Our Using FloWide series explores various use cases of our technologies. Join us as we dive into how a tool finder could change how you work.
Looking for a needle in a haystack
For manufacturing processes to be genuinely efficient, everything and everyone has to be in the right place at the right time. Even the slightest hiccup will lead to unneeded downtime, suboptimal efficiency, and higher operating costs. And if that wasn't enough, manufacturing is becoming ever more flexible. Batch sizes are dropping, and lots below 100 pieces are no longer uncommon.
Flexibility and demand for increasingly unique items have put new strain on the manufacturing process. As different lots enter a production line, machine operators may need to change the tools installed on certain automated production line elements several times an hour. In addition, they often have hundreds of tools to choose from, making the task like searching for a specific grain of sand in the desert.
Every single tool change is an opportunity for something to go wrong. A tool not being found, the wrong tool being installed for the upcoming batch, the previously used tool being misplaced. FloWide can use indoor location data to mitigate these risks.
In most cases, creating a completely new process to handle the tools themselves simply does not make sense. Instead, cutting back search times can be more beneficial, limiting disruptions to the Flow. With FloWide, the accurate tracking of hundreds of manufacturing tools, from cutting and welding machines to large and complex sewing machines, can become a reality. But how do we open the floodgates?
Irrigating the desert with location data
Everything begins with a FloWide installation calibrated to cover the area where the tools in question are stored. As detailed in our introduction of the FloWide real-time locating system (RTLS), the installation will require at least five anchors within 70 m of the area of interest to operate correctly. Once these are available, FloWide tags with the required characteristics – e.g. water and dust resistance, heat resistance – can be fitted to each of the tools. No other physical devices or installations are needed.
The rest of the magic is handled by the FloWide software platform. Building on the low-code capabilities of the system, a simple python-based tool finding application can be set up within a matter of hours. Machine operators can then use this tool finder application on any mobile device or workstation with a browser and internet connection.
The application will show where all tools are on a digital twin of the shopfloor with an accuracy within 0.5 m. Furthermore, the operator can easily filter the tools based on various criteria or search for a specific tool.
A new Flow is born
Moving forward, rather than searching for a needle in a haystack, machine operators will have a new tool at their disposal to cut toll changing times to a minimum. So how could this new Flow work? Obviously, every shopfloor and production line is unique, but a high-level workflow could look something like this:
The machine operator is informed of the upcoming work order via existing systems, which also identifies the tools required for the next lot.
The machine operator evaluates whether a tool change will be needed.
If a tool change is needed, the operator opens the FloWide tool finder app and uses the identifier provided in step one to search for the tool.
The operator locates the tool on an interactive map of the shopfloor to within 0.5 metres of its real-time location.
The operator uses a production-line specific method to access the required tool and install it on the machine.
Operator checks storage position of the tool removed from the machine in FloWide and uses production line-specific methods to put it in storage.
As seen from the steps above, the tool finders can be used for more than locating the tool needed next. It can help optimise storage and ensure that commonly used tools always remain easily accessible.
Given time, streams grow into rivers
Once the new Flow is up and running, the data collected by the FloWide system can be used to optimise several aspects of the work process. For example, using pre-existing apps or newly developed low-code solutions, users can explore the utilisation of tools to optimise storage layouts and improve maintenance efforts. Location data can also be used to identify bottlenecks, and simulations can be run to mitigate them pre-emptively.
As a result, what began as a simple tool finder application with a well-defined use and measurable ROI can grow into an optimisation effort that organically changes other elements of a production line for the better. This ability to enable and foster continuous improvement with minimal investment is one of the core tenants of the FloWide process and one of the reasons we believe in location data.