BetaDen welcomes FloWide
Press Release | 8 July 2021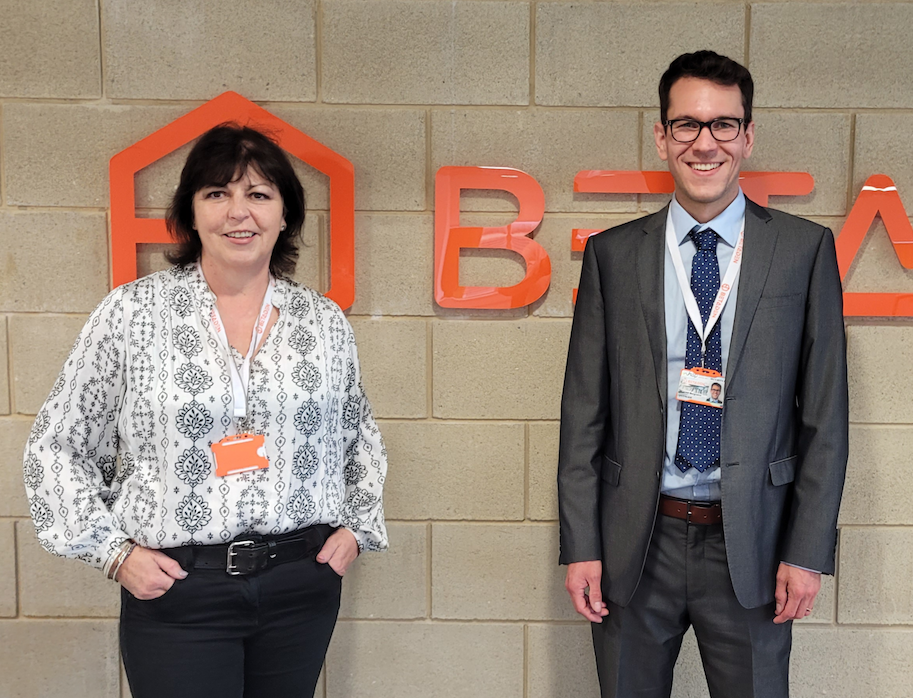 The team has been fully onboarded in line with easing COVID-related travel restrictions after being accepted to the accelerator in January.
"We're really excited to finally be able to join BetaDen." Said Gábor Fehér, Founder of FloWide. "Work-ing closely with manufacturers is a crucial part of refining our offer, ensuring it effectively helps them access the efficiency improvements available through IIOT technologies. Developing industry partnerships thorough BetaDen and having access to the county's 5G testbed will be an invaluable part of that process."
Linda Smith, founder and CEO of BetaDen, added: "We're delighted that FloWide UK has joined our current cohort and are looking forward to working with them to hone their ideas and facilitate the con-nections they need to take their business to the next level. IIOT offers huge potential across the manufac-turing sector and it's exciting to see how FloWide UK's software can support the adoption of new tech-nologies to the benefit of the wider industry."
About BetaDen
BetaDen offers a programme of support worth around £50,000 to early-stage technology businesses, including access to Worcestershire's 5G testbed, a £10,000 proof of concept grant, mentoring from Be-taDen's handpicked team of commercial and technology experts and office space in Malvern Hills Science Park and an industry expertise partnership with Steatite, part of  Solid State PLC.  It is unique in the technology sector in terms of the value of support it provides and the fact that cohort businesses don't need to surrender equity in their business to access the accelerator. It also creates opportunities for established businesses to develop technology within the accelerator, effectively supporting in-house R&D activity.
Applications to join cohort 5 will open later this year. For further information, visit www.beta-den.com 
About FloWide
FloWide offers indoor real-time locating systems supported by simulations tools and a low-code python environment to support the accelerated deployment of the industrial internet of things and propel manufacturing to industry 4.0
The company helps manufacturers unlock the potential of digitization by building on top on existing industry-standard solutions to minimize the up-front investment needed to deploy industrial IoT solutions. Offering UWB radio locating technology that is easily and fully integrable with traditional barcode scanning or electronic key tags.
The FloWide team is working with respected manufacturers from its offices in the UK and Hungary. Learn more at flowide.net or LinkedIn.